If you are looking for the best places to work or study as a digital nomad in Porto, look no further. Porto offers a wide range of options to suit all types and budgets. From cozy coffee shops to modern co-working spaces, Porto has it all.
Porto is the second-largest city in Portugal and is located on the country's northern coast. It has a rich culture, stunning architecture, delicious cuisine, and friendly locals. The port city also boasts some amazing beaches, making it an ideal destination for digital nomads looking to take advantage of its excellent infrastructure and great quality of life.
Here are the best 3 places in Porto for working remotely:
Selina
Selina Porto is a luxurious workspace and hotel located in the heart of the port city. It offers private rooms, suites, and large co-working spaces to accommodate large or small teams. Fully equipped with high-speed internet, modern amenities, and comfortable seating areas, Selina Porto provides an ideal environment for digital nomads.
What are the options for digital nomads at the Selina co-work space?
Selina Porto offers a variety of packages for digital nomads, including daily passes, monthly plans, and even private office spaces. They also provide access to their restaurant and bar with discounts to members.
Two weeks ago, I decided to try for the first time to work from Selena's workspace. I paid 12 euros for a one-time visit, and if you want to buy ten visits in advance, there is a discount, and each visit costs 8 euros. Worth every pocket! Selena's workspace is simply amazing! First of all, the internet is fast, the space is large and very quiet, and it offers many seating options: work cubes, large shared tables, private offices, and sealed cubicles for phone calls and Zoom meetings. In addition, there is a small kitchenette with a free coffee machine, an oven and a microwave for heating food, and a refrigerator for storage. If you know you're going to work long hours, the Selena workspace is worth it.
Address: R. de José Falcão 199, 4050-215 Porto, Portugal
Phone: +351 933 404 719
Combi coffee
Combi Coffee is a cozy and simple cafe located in the city center of Porto. Offering free Wi-Fi, comfortable seating, and delicious coffee (a really good one for coffee lovers). This is a perfect place for digital nomads to settle in and focus on their work. Plus, its central location makes it easy to explore the rest of the city after you're done for the day.
I have tried Combi coffee a lot of times, and I really like this place! The coffee is great (a little bit expensive like all other places that offer good coffee), and you can also find nice snacks, good music, and really nice team. If you travel to Porto, you should visit there.
Address: R. do Morgado de Mateus nº29, 4000-334 Porto, Portugal
Phone: +351 929 444 939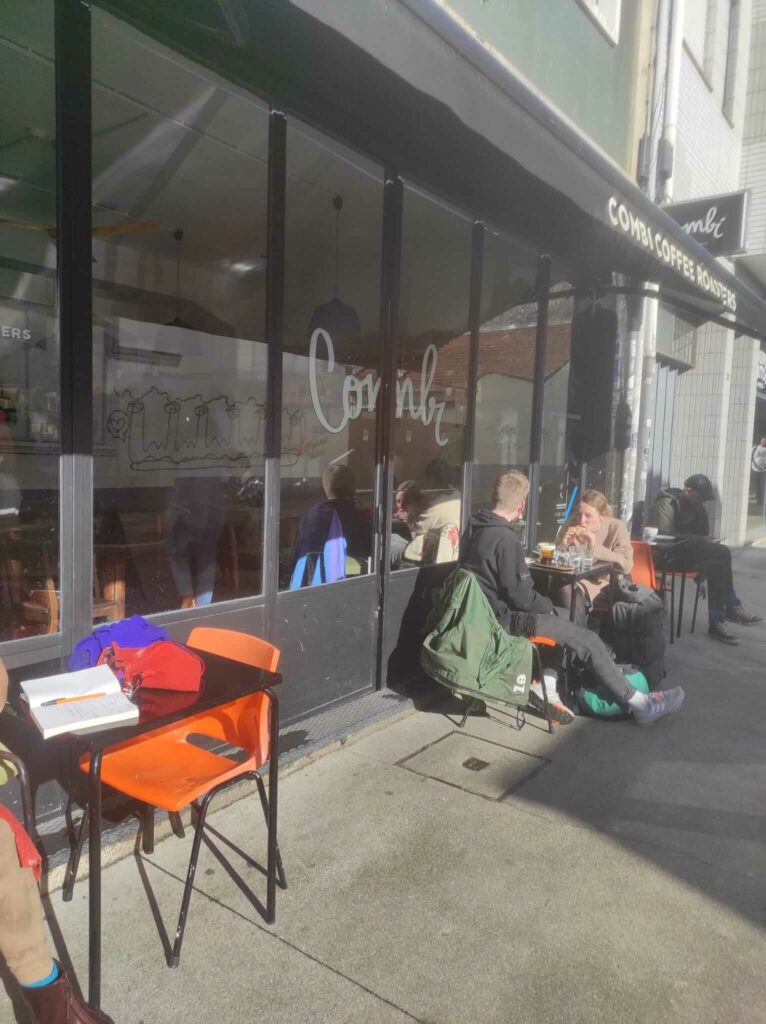 Calma coffee
Calma Coffee is the perfect spot for a quiet working space when you're working remotely in Porto. Located in an old Portuguese house, this cafe offers free Wi-Fi, comfortable seating, and delicious coffee (with many options of flavors depending on your preference – this is the best coffee I tried in Porto). Not only that – but they offer great discounts to digital nomads who stay for a while.
I love this place, and I have been there many times. They offer really good coffee, a very nice space, and also have some snacks (Toast, Corazon, and Mosley). They are always willing to help you, no matter what your needs are! Overall great spot for digital nomads to work in a quiet and comfortable atmosphere.
Address: R. de Passos Manuel 44, 4000-381 Porto, Portugal
Phone: +351 913 704 600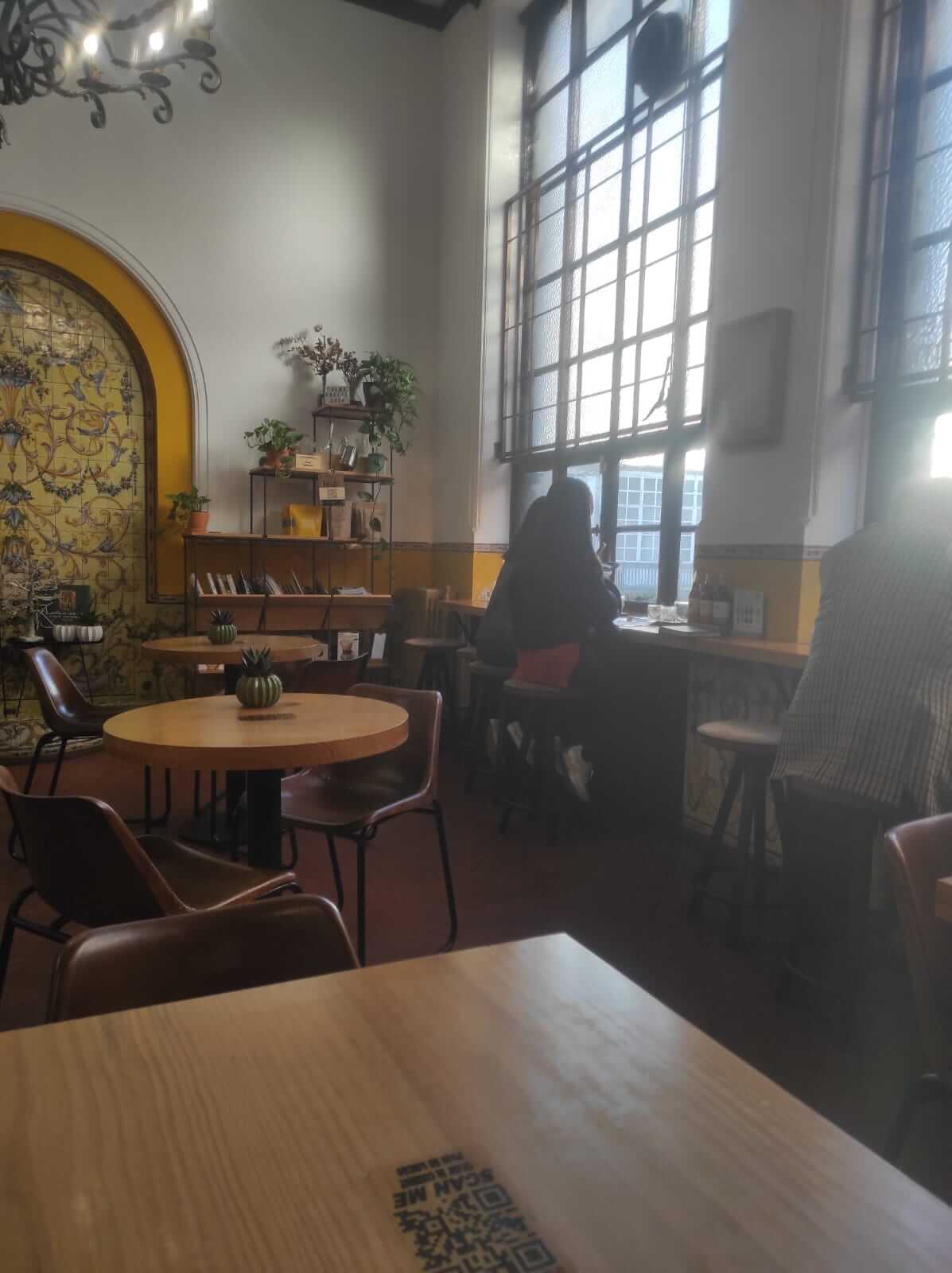 Porto is an amazing city for digital nomads looking for a great workspace to do their best work. With plenty of coworking spaces and cafes, you're sure to find a spot that fits your needs. Selina Porto, Combi Coffee, and Calma Coffee are three of the best options for remote workers in this beautiful city. All offer free Wi-Fi, comfortable seating areas, and great discounts for digital nomads who stay for a while.
Happy Travels! 🙂
Improve your digital nomad skills
Become a Digital Nomad
To be my friend