Saving money as a digital nomad can be difficult, but it's not impossible.
In this guide, I will share my best tips and tricks for saving money. I will try to bring new tips that you haven't heard before.
These tips are based on my own experience, and they have helped me to save a lot of money over the time I'm traveling. So whether you're just starting as a digital nomad or you've been living the lifestyle for a while, I hope you find these tips helpful!
Buy a bottle and a bag.
Why a bottle?
If you always have a bottle of water with you, you never have to buy water when you're thirsty. This will save you a lot of money, especially if you're traveling in a country where water is expensive.
I bring my bottle everywhere with me, even to restaurants. And that's also how I save money on buying drinks when eating out.
In addition to the savings, there is also a health advantage here. By drinking more water, you will stay healthy and avoid getting sick. And that's something that can ruin your trip!
I can say that since I started walking around with a bottle of water, I drink more because I have it with me all the time, and I feel more healthy.
Why a bag?
As for the bag – someone has to carry the bottle for you, and that's where the bag comes in.
In addition to the important role of the bag, it also has a saving advantage.
How many times have you bought bags at the supermarket because you didn't have one with you? I know I've done it many times.
Now, by always having a bag with me, I never have to buy one. This has saved me money over time and is also good for the environment!
Some people would say one supermarket bag is cheaper than a regular bag. That's true but think about the long term.
If you use a reusable bag every day for a year, you will save 365 plastic bags. Do your math. It's worth it!
TIP: I highly recommend a drawstring bag because it's light and easy to carry!
2. Stop buying coffee.
I'm not saying you should never drink coffee, but it's time to cut back if you're buying coffee daily.
Coffee is expensive, and it's easy to spend a lot of money on it if you're not careful.
Instead of buying coffee every day, make your own at your flat or in your hostel.
Think about it, one coffee a day, at $1.5 per cup, adds up to $540 per year! (Of course, this is an average price, it can be more or less depending on the country you're in).
Buy coffee at the supermarket and make your own. It will be much cheaper in the long run.
Tip: I always keep a clip with me to close my coffee bags so I can reuse them.
Tip: I keep a clip with me at all times to close my coffee bags so that I can reuse them.
3. Make sandwiches before a flight.
No matter what flight you take, the food is always overpriced.
Instead of buying food at the airport, make sandwiches before leaving. It will be much cheaper, and you will be able to save a lot of money.

I always make my sandwiches to avoid spending too much money on food. It's a simple tip, but it can make a big difference!
4. Don't be afraid to walk.
Walking is one of the best ways to save money. It's free and a great way to see a city and stay fit.
No need to take an Uber or a taxi. Just put on your walking shoes and explore!
I love to walk because it's a great way to see new things and get some exercise.
Of course, there is a limit to how far you can walk.
I have a law if I have a long walk to the destination: If the walk is over 40 minutes, I will take an Uber.
TIP: I recommend setting a limit for yourself, depending on how much you like to walk. And also, give podcasts a chance!
5. Couchsurfing.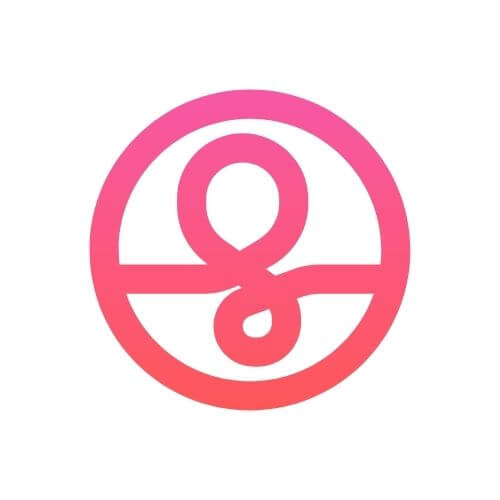 I hope you know this app because it can help you save money.
Couchsurfing is an app that connects people who need a place to stay with people with a spare room (or couch).
It's a great way to meet locals and save money on accommodation.
I think this is one of the best ways to save money.
For example, in Bansko, rent in a nice place can be 15 euros per day on average, but with Couchsurfing, it's free!
You can save a lot of money, here and you only need to be social, open-minded, and interesting.
6. Volunteering.
This is another great way to save money, and it's also a great way to give back.
Many organizations offer volunteer opportunities, most of which will provide you with free accommodation and food.
I have volunteered a few times, and it's always been a great experience.
Not only have I saved money, but I've also met some amazing people and seen some amazing places.
But it may not be suitable for every digital nomad because there are places that require you to work for long hours, and it can interfere with your work.
So, if you're interested in volunteering, make sure to do your research and find an opportunity that's right for you.
TIP: Some places require 3-8 hours a week, which is very manageable, and as a digital nomad, you can easily make time for that!
7. Check-in online.
This is a no-brainer, but I'm still surprised at how many people don't do it. I keep seeing lines at the airport of people who haven't checked in online.
Online check-in is quick and easy, saving you time and money.
Usually, if you don't check online, you will be charged a fee at the airport.
So, next time you're booking a flight, make sure to check in online!
TIP: The companies will usually try to upsell you with different products at the online checking. But don't be fooled, and only buy what you need!
Final thoughts.
I believe that these tips can help any digital nomad to save a lot of money. However, it is important to remember that everyone has different needs and preferences.
What works for me might not work for you, and vice versa.
The most important thing is to find what works best for you and stick to it.
What are your favorite money-saving tips? Let me know in the comments below!
Improve your digital nomad skills
Become a Digital Nomad
To be my friend