How does working from anywhere worldwide as a data scientist sound? Becoming a digital nomad might be your calling if this appeals to you. While it's not an easy journey, and some unique challenges are associated, the benefits far outweigh any potential drawbacks.
As a Data Scientist, many skills can be used in your nomad lifestyle. You'll need to have good problem-solving and analytical skills to be successful. But don't worry! Understanding technology, web development, and other IT-related topics are also essential.
The Benefits of Remote Employment
One of the significant benefits of becoming a Digital Nomad is the ability to work from anywhere. Instead of having to commute to an office daily, you can easily set up your laptop and get started wherever you are. This makes it easier for people who want to experience different cultures and travel worldwide while still earning an income.
In addition, remote employment allows you to set your hours and working pace. You can choose when and how much work you do each day, allowing you to explore different locations without worrying about deadlines or rush jobs. This flexibility makes digital nomad life an excellent option for data scientists who want to make money while still being able to explore the world.
Finally, as a Digital Nomad, you can work with different companies and clients all over the globe. This means that you'll never be stuck in one place for too long and will always have new opportunities coming your way. With so many possibilities at your fingertips, it's easy to see why people choose to become Digital Nomads.
Can data scientists be digital nomads?
Absolutely! Data scientists are some of the best candidates for digital nomadism. With their analytical and problem-solving skills, data scientists can work with a variety of companies in different locations all over the world.
As a data scientist, you'll already have experience working with technology, giving you an edge in taking remote jobs.
The steps to becoming a digital nomad as Data Scientist
Level Up Your Technical Skills
The first step to becoming a successful digital nomad as a data scientist is to level up your technical skills. This means understanding technology and web development, as well as mastering any other IT-related topics necessary for you to do the job correctly. Spend time familiarizing yourself with coding languages, databases, and analytics software so that you can be a valuable asset to your clients.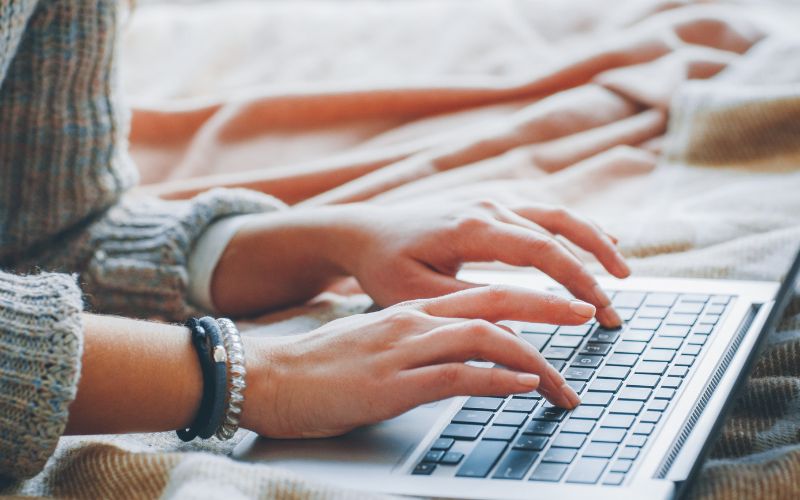 Build Your Professional Network
In addition to honing your technical skills, it's important to build your professional network. Start by connecting with other digital nomads on social media, joining online forums, and attending networking events. The more people you know in the digital nomad community, the more opportunities you'll have to find remote jobs.
You should also research companies and job openings that may interest you. Understanding what type of work is available will help you target potential employers and put your best foot forward when applying for positions.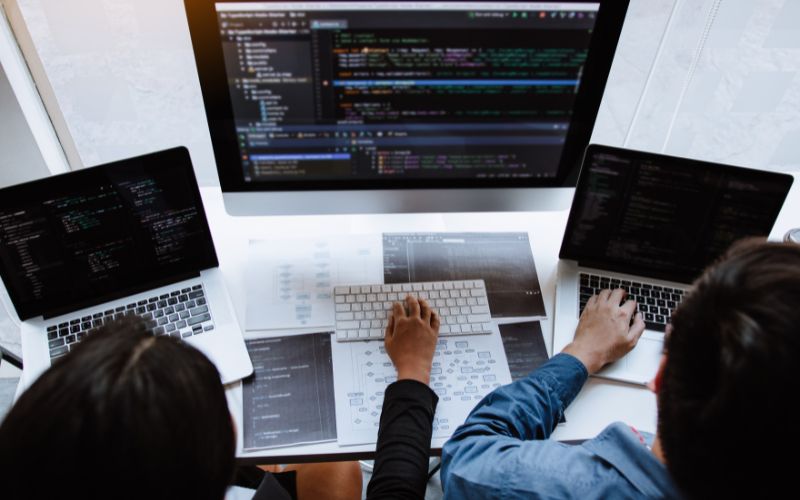 Create Your Portfolio
Once you better understand the type of work you're looking for, it's time to create your digital nomad portfolio. This is where you can showcase what makes you stand out as a data scientist and highlight any relevant experience or projects you've worked on. Your portfolio should show potential employers that you can deliver the results they need, and it will also help them get to know you better before hiring you.
Become a freelancer
Almost the final step in becoming a digital nomad as a data scientist is to become a freelancer. This means taking on paid gigs from remote employers, allowing you to make an income without committing to one specific job or company. You can create profiles on popular freelance sites and apply for jobs that fit your skill set and interests.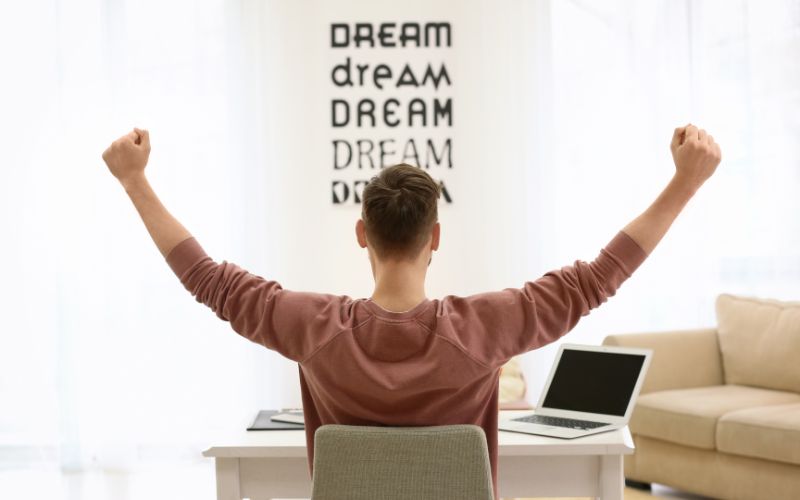 Find Clients
The final step to becoming a Digital Nomad is finding clients looking for your skills. You can do this by networking with other professionals, joining job boards or freelancing websites, and reaching out directly to companies who may be interested in your services.
Here is a video that may inspire you:
https://www.youtube.com/watch?v=NQSe-SuykJU
Is it possible to learn data scientist skills to become a digital nomad?
Data scientists are in high demand due to the ever-increasing power of technology. Data scientists use their knowledge and skills to study large sets of data, identify trends and patterns, draw meaningful conclusions from their findings, and present them in an understandable form to stakeholders.
For those looking to become digital nomads, learning these valuable data science skills can improve their employability no matter where they are in the world. Data science skills will enhance skill sets for roles such as web development and digital marketing and enable one to create data-driven solutions that are both profitable and feasible.
With the proper guidance, it is possible to learn how to be a successful data scientist – making digital nomadism an excellent opportunity for those willing to put in the effort.

It is even better to gain experience as an employee for a short period before going nomadic. It will make it easier for you and give you many tools to continue.

Read my article about how to be a digital nomad with no skills >>
By honing your technical skills and networking with other digital nomads, you will soon be able to take advantage of the many opportunities that come with being a digital nomad as a data scientist. Following these steps will help you become a successful and well-rounded digital nomad in no time.
Improve your digital nomad skills
Become a Digital Nomad
To be my friend