As a digital nomad, staying in communication with clients is critical to your job. Whether you are designing websites or providing consulting services, it's essential that you maintain a professional and consistent line of communication with your clients.
You may find yourself in multiple locations, but your communication should remain the same. Here we will explore different strategies digital nomads can use to maintain clear and effective communication with their clients.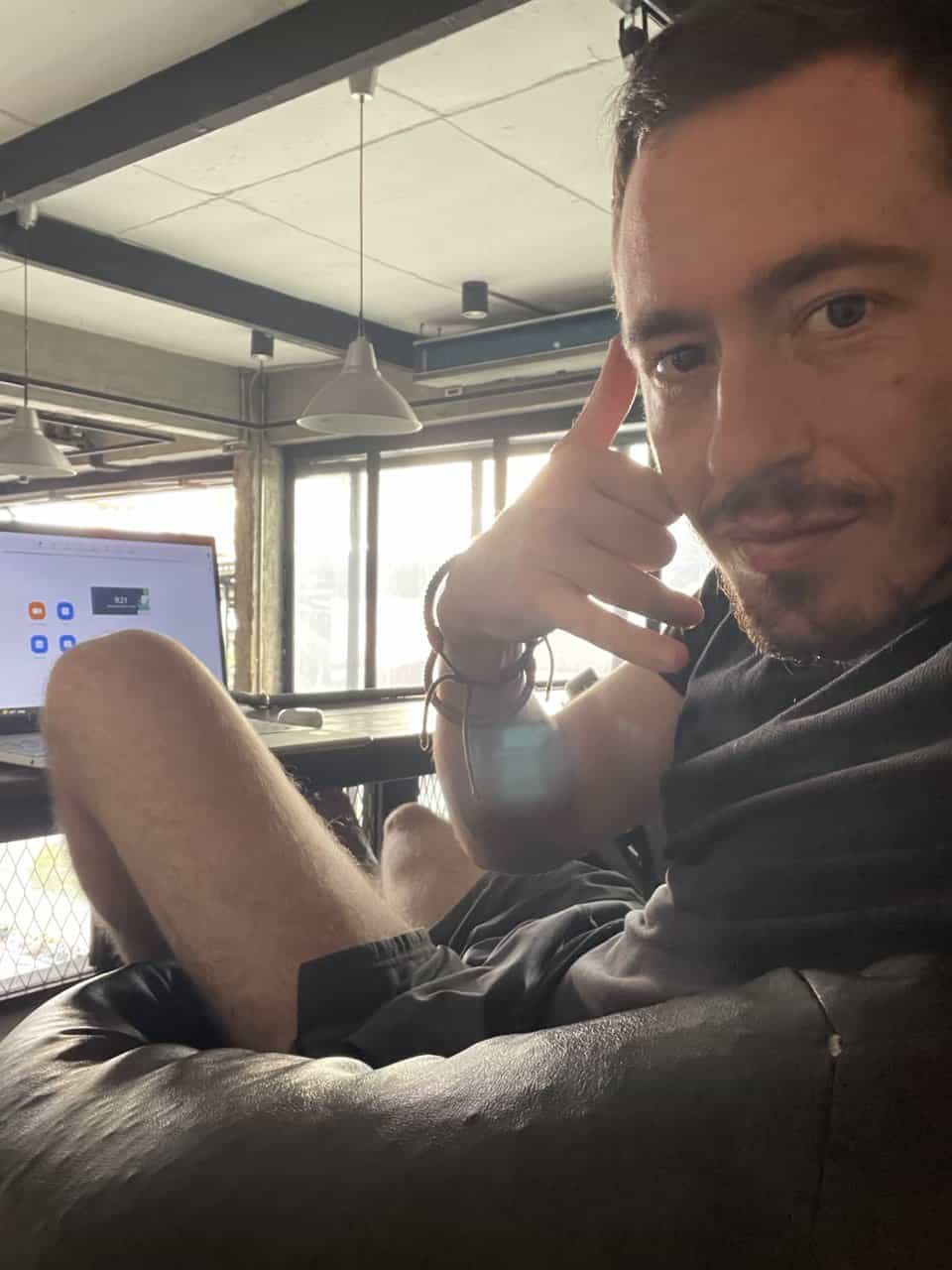 1. Use Video Conferencing Tools
One of the best ways to stay connected remotely is through video conferencing tools such as Skype or Zoom.
These tools make it easy to stay engaged and have face-to-face conversations with your clients even if they are not physically present.
Video conferencing allows you to have more meaningful conversations since you can see each other's facial expressions and body language cues. It also helps build trust between you and your client, which is critical for any successful business relationship.
TIP: If you have a lot of calls, look for a place in advance that has good Wi-Fi so that you can have a reliable and uninterrupted connection during your conversations. For more tips on how to find the best place for you, click here.
2. Establish Clear Expectations
When communicating with clients, it's important to establish clear expectations from the beginning, so everyone is on the same page. This includes setting deadlines, outlining detailed deliverables, and agreeing upon payment terms upfront so there is no confusion later.
Setting these expectations in stone lets both parties know what needs to be done and can avoid any potential misunderstandings or miscommunications.
Don't forget to also talk about time zones. This will help you not to receive surprise calls in the middle of the night.
3. Leverage Automation
I value my time very much, and when it comes to communication, I like to leverage automation whenever possible. Automation tools make staying in touch with clients easy without doing the work yourself.
For example, you can use email drip campaigns or text message marketing services to remind your clients about upcoming deadlines or send them updates about new projects you're working on. You can also use automation to schedule emails, freeing up more time for you to focus on completing tasks.
My clients know they will get a monthly report, and I also set up automated reminders so they don't forget to review the report.
More automation = less time spent on communication.
4. Stay Organized
Staying organized is key to successful client relationships when working as a digital nomad.
Make sure that all of your communication with the client is documented, whether it's through email or sharing documents with project updates. This helps eliminate any misunderstandings.
5. Be responsive
As a digital nomad, it's important to be responsive to communication from your team and clients. This can involve regularly checking and responding to emails and messages and being available for virtual meetings and discussions when needed.
Try to keep your response time as short as possible, and be proactive in sending updates on the progress of projects. This will help build trust with your clients and ensure you're always up-to-date on any changes or new developments.
Best communication tools for digital nomads
FAQS
How do digital nomads communicate with clients?
Digital nomads communicate with clients through various channels, including email, video conferencing, messaging platforms, and file-sharing services.
What challenges may digital nomads face when it comes to communication?
Some common challenges that digital nomads may face regarding communication include time zone differences, language barriers, and internet connectivity issues.
To overcome these challenges, digital nomads can use language translation apps and video conferencing tools that allow for real-time communication, even when connectivity is poor. It's also essential for digital nomads to be proactive in addressing any communication issues that may arise and to be flexible in finding solutions that work for everyone.
Conclusion:
Effective communication is essential for any digital nomad who wants to succeed in their chosen field of work. By utilizing video conferencing tools, establishing clear expectations from day one, and leveraging automation wherever possible, digital nomads can build strong relationships with their clients and ensure successful projects.
Improve your digital nomad skills
Become a Digital Nomad
To be my friend