As the world becomes increasingly mobile and remote work continues to rise in popularity, a new breed of singles has emerged: Digital Nomads. These adventurous souls are constantly on the move, exploring new corners of the world and seeking like-minded people to connect with.
But how can they find romantic connections while constantly on the go? Enter dating apps designed specifically for digital nomads – the perfect solution for those looking to meet someone special while living a constant travel and adventure life.
The ideal dating app for digital nomads should make it easy to locate and connect with potential matches based on location. It should also allow users to filter out other types of travelers, such as backpackers or business travelers, so they can connect with people who share their unique lifestyles.
So if you're a digital nomad looking for love or want to overcome loneliness and find meaningful relationships while you travel, a dating app is the perfect way to date on the go.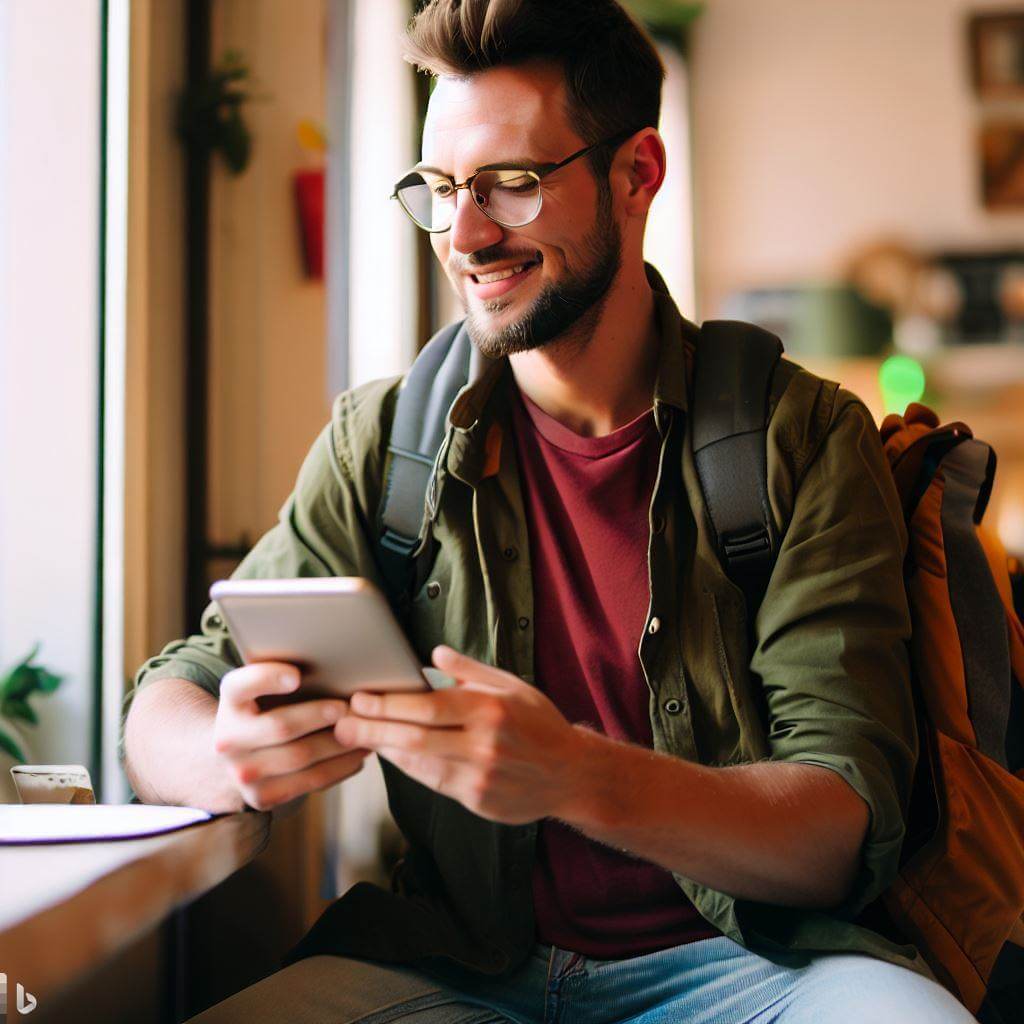 Top dating apps for digital nomads
Tinder:
Tinder is one of the most popular dating apps worldwide and has a large user base, making it a good option for digital nomads. It's easy to use and lets users quickly swipe through potential matches. However, since it's a widely-used app, there can be a lot of competition for attention.
By the way, If you are reading this article from a co-working space in Thailand, you should check out my post about using Tinder in Thailand to enhance your experience with the app.
Bumble:
Bumble is a popular dating app that puts women in control – they must initiate the conversation with a match within 24 hours, or the match expires. This app is ideal for female digital nomads who want to feel more in control of their online dating experience.
However, the limited timeframe can add pressure to making connections.
Nomad Soulmates:
Nomad Soulmates is a dating app specifically designed for digital nomads. It allows users to connect with like-minded individuals who share a passion for travel and adventure.
While it's a smaller app than some of the more popular options, it can offer a more focused dating pool.
Here is a video by Online For Love showcasing the Nomad Soulmates app:
Nomad List:
The Nomad List dating app is a new offering from the popular online community for digital nomads, Nomad List. This exclusive app is only available to subscribed members of the Nomad List community and offers a unique experience tailored specifically to digital nomads.
It's important to note that the app is not free and is only available to those who have a subscription to Nomad List. While this may deter some users, it also ensures a high-quality user base of committed digital nomads who are serious about finding meaningful connections on the go.
If you're a subscribed member of Nomad List, be sure to check out their new dating app for a chance to meet fellow nomads and explore the world together.
Check out this video by Sergio Sala showcasing the Nomad List dating app:
Facebook
Facebook has expanded its social networking services to include Facebook Dating, an online dating service available through the Facebook mobile app on Android and iOS devices.
The service allows users to filter potential matches based on location, age, height, and religion. Users can match with others within a 100 km range, with an option to look for users temporarily outside of that range.
The Lucky Match filter also extends the user's regular limits to broaden the search. The service includes an option to start a voice chat with a matched user and auto-messages to help break the ice. While currently only available on mobile devices, Facebook Dating is a convenient option for those seeking romantic connections within their social network.
Pros and cons of each app:
Each app has its own unique pros and cons.
Tinder is popular and easy to use but can be crowded.
Bumble puts women in control, but the time limit can add pressure.
Nomad Soulmates is tailored for digital nomads but has a smaller user base.
Nomad List makes searching for matches based on location easy but lacks an interactive platform.
Facebook Dating allows users to connect with potential matches within their social network easily, but it is only available through the Facebook mobile app and lacks a web version.
The best app for digital nomads: Bumble
Based on my experience, Bumble is the perfect dating app for you as a digital nomad.
One of the advantages of Bumble is that it provides a more relaxed atmosphere compared to Tinder, which can often be associated with casual hookups. Bumble's emphasis on getting to know each other and hanging out can make it a better option for those looking for a more meaningful connection while on the go.
Additionally, its diverse user base consisting of digital nomads, travelers, and locals can provide an excellent opportunity to meet a wide range of people from different backgrounds. Compared to apps like Digital Soulmate, which may have fewer users, Bumble can provide a more vibrant dating pool, increasing the chances of finding a suitable match.
Overall, Bumble can provide you with a fun and fulfilling dating experience as a digital nomad.
Last words
In conclusion, we have explored the world of dating apps for digital nomads and highlighted some of the top options available. From Tinder and Bumble to Nomad Soulmates, each app has unique features and benefits. We have also discussed the pros and cons of each app and provided some additional options worth considering.
As a digital nomad, it can be challenging to find like-minded people to connect with, especially when it comes to romantic relationships. However, using dating apps can be a great way to overcome these barriers and meet new people from all over the world. Whether you're looking for a short-term fling or a long-term partner, dating apps offer a convenient and effective way to explore your options and expand your social circle.
As you embark on your dating app journey, remember to come with good vibes and enjoy the process. The beauty of being a digital nomad is that you can explore new places and meet new people. So, embrace the adventure, and who knows? You might find that special someone while living your best digital nomad life.
Improve your digital nomad skills
Become a Digital Nomad
To be my friend