I just finished a one-month in Madrid. It was my first time in Spain, and I loved it! I came to Madrid mainly to fulfill a childhood dream of mine – visit the Santiago bernabéu stadium.
In addition to my dream, Spain has always intrigued me. I love the language (I want to learn Spanish) and the culture. And, of course, who doesn't love Spanish food? I was not disappointed in any of these aspects.
In this blog post, I want to share my experience as a digital nomad in Madrid. The best hostel for digital nomads, where to work from, the best coworking spaces, and some tips on what to do in your spare time!
Accommodation – Where to stay?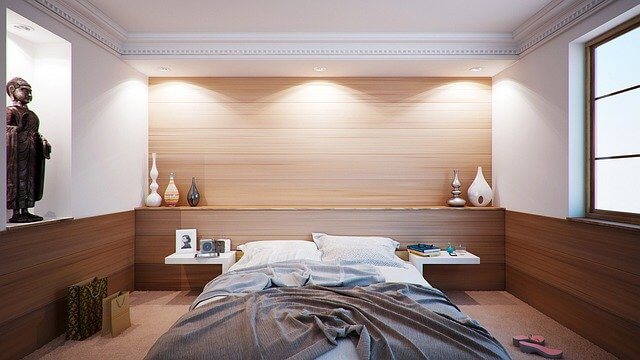 Sol is the best place to stay if you want to live in Madrid and feel its culture. This area has a great vibe and is centrally located. You're close to all the action, and there are plenty of places to eat and drink.
If you are looking for a quiet and less crowded place to stay, I would recommend Chamberi. Chamberi is a great neighborhood if you want to live like a local. There are plenty of small family-run businesses, and it's a great place to get away from the hustle and bustle of Madrid.
The best co-living for digital nomads in Madrid
If you're a hostel person like me, and you are looking for a cheap and friendly place to stay in Madrid with a great community, then look no further than Social – Coworking.
It's a hostel that has a coworking space, and it's specifically designed for digital nomads.
The hostel is located in Sol, 3 minutes from Plaza mayor.
The wifi was good and stable, and there were plenty of power outlets.
The best part about Social – Coworking is the people (at least at the time I was there). Everyone there is friendly and helpful, and it's a great place to meet other digital nomads.
I made some great friends there, and we often went out for drinks or explored Madrid together.
What is the best place to work as a digital nomad
If you take an apartment or hostel that is uncomfortable for remote working, you can also go to some of the many coworking spaces or laptop-friendly cafes in Madrid.
The best coffees to work from: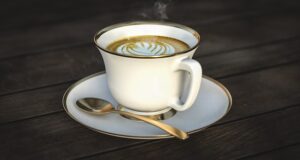 Nomade Cafe
Nomade Cafe is a bit far from the center, but it has everything a digital nomad needs: good coffee, fast Wi-Fi, and a comfortable work environment. (Direction link)
La Bicicleta
If you want to work from a more central location, then La Bicicleta is an excellent option. They have good coffee, pastries, and plenty of space to work. (Direction link)
Boconó Specialty Coffee
Boconó Specialty is my favorite coffee shop in Madrid. They have excellent coffee, food, and a great atmosphere for working. (Direction link)
The best co-works to work from: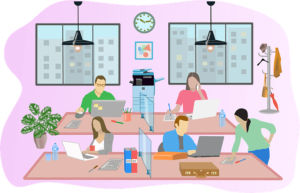 Impact Hub Madrid has 5 co-works in Madrid, so you're sure to find one that's convenient for you. They offer various membership options, so you can choose what works best for you.
If you want to meet other digital nomads and entrepreneurs, then The Shed CoWorking is the place to go. They have a variety of events and workshops, as well as a coworking space. (Direction link)
Places to visit in Madrid
What to do in your spare time
Madrid is a beautiful city with plenty of things to see and do. In your spare time, I recommend checking out some of the following:
-The Royal Palace
-The Prado Museum
-Retiro Park
-El Rastro (Flea Market)
Do and don'ts in Madrid as a Digital nomad
Let's start with what not to do in Madrid as a digital nomad.
What not to do in Madrid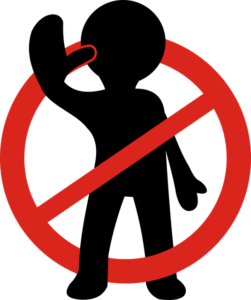 1. Don't take a taxi
Public transport in Madrid is pretty good, and there's no need to take a taxi. Taxis are expensive, and you can quickly get around Madrid by metro or bus.
And if you're in the city center, you can walk to most places.
So save your money and avoid taking taxis in Madrid!
2. Don't buy tickets from a third party
When buying tickets for attractions in Madrid, make sure you buy them from the official website or ticket office.
There are a lot of third-party websites that sell tickets at a higher price, and you might end up getting scammed.
So always buy your tickets from the official source to avoid being ripped off.
For example, if you are interested in buying tickets for a Real Madrid game, make sure you buy them from the official Real Madrid website.
3. Don't expect to speak English
Madrid is a Spanish-speaking city, and you won't find many people who speak English.
So it's important to learn some basic Spanish before coming to Madrid. Otherwise, you'll have a hard time communicating with people here.
Of course, some exceptions exist, such as tourist areas and hotels. But in general, you should expect to speak Spanish in Madrid.
Do's in Madrid
Now that we've covered what not to do in Madrid, let's take a look at some things you should do: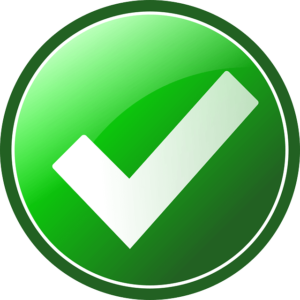 1. Free walking tour
Madrid is a great city to explore on foot, and plenty of free walking tours are available. These tours are a great way to learn about the history and culture of Madrid, and they're also a lot of fun!
I recommend taking a free walking tour when you first arrive in Madrid, as it will help you orient yourself and find your bearings.
For more information about free walking tours in Madrid, check out this website.
Many different companies offer free walking tours, so just do a quick search online to find one that suits you.
For example, I took the "Madrid in a Day" tour with Context Travel, which I would highly recommend.
2. Pub crawl
If you're looking for a fun night out, I recommend going on a pub crawl! Madrid has a great nightlife scene, and pub crawls are a great way to experience it.
Especially if you are a solo digital nomad looking for ways to overcome loneliness and meet new friends!
Pub crawls usually include a guide who will take you to different bars and clubs in Madrid. They also often offer discounts on drinks, so it's a great way to save money while enjoying the nightlife.
To find a pub crawl in Madrid, I recommend checking Meetup.com, as there are usually a few pub crawls every week.
Or you can search for "pub crawl Madrid" on Google, and plenty of options will come up.
Make sure to book in advance, as pub crawls often sell out quickly!
3. Go to the Santiago Bernabeu stadium
Whether you are a football fan or not, going to the Santiago Bernabeu stadium is a great experience.
It is one of the most famous football stadiums in the world and home to the world-renowned Real Madrid football team.
Even if you're not interested in football, the stadium tour is still worth doing, as it's a fascinating glimpse into the world of professional football.
The stadium tour includes access to the dressing rooms, the players' tunnel, the press room, and the trophy room.
You can also go for a game if you're interested.
To buy tickets for the game, check out the guide that I mention at the beginning of this blog post.
4. Flamenco
Flamenco is a traditional Spanish dance that originates from Andalusia in southern Spain.
However, you don't have to go to Andalusia to see it!
There are plenty of places in Madrid where you can watch flamenco shows, such as the famous Flamenco Museum.
Or you can go to one of the many flamenco clubs in Madrid, such as Cardamomo or Corral de la Morería.
Flamenco is a genuinely mesmerizing art form, and it's worth seeing while you're in Madrid.
5. Play football
If you love football (like me), you'll be happy to know that Madrid is a great place to play football.
There is an app that calls Celebreak. They organize football matches around Madrid (and other countries) where you can sign up and play.
I've played a few times, and it's always been fun. You have a chance to meet the locals and play football at the same time!
In addition, you can check my guide: How to play football while traveling alone as a digital nomad, for more information and tips for playing football while traveling.
Spain: Digital Nomad Visa – Is it available?
As of this time, Spain is the latest country planning to roll out a "digital nomad" visa scheme. Such a move can only be good for us because it would make it easier for us to stay in the country for extended periods.
In addition, this step can contribute to the community of digital nomads in the world because more countries are starting to realize the potential of having us around.
The digital nomad visa scheme is not yet available (at least for now), but progress is being made.
Where to exchange money in Madrid (Sol area)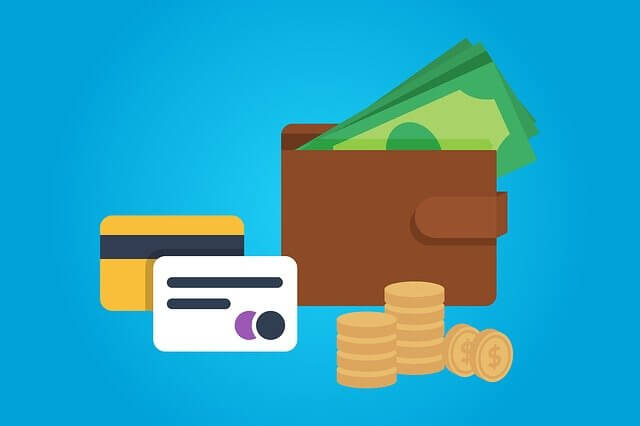 The best place to exchange money in Madrid is at a – Europound money exchange (Direction link for google maps)
After checking other money exchanges in the area, I found that they gave a much better rate than other places.
When to visit Madrid
The best time to visit Madrid is in the springtime (March-May) or fall (September-November).
The weather is mild and pleasant during these months, and there are often festivals and events taking place.
To avoid the crowds, I would recommend avoiding Madrid during the summer months (July-August) as this is when most Spaniards take their holidays.
Is Madrid dangerous?
No, Madrid is not dangerous.
The crime rate is low, and there is a strong police presence.
However, as with any city, you should take precautions and be aware of your surroundings.
How many days do you need in Madrid as a digital nomad?
I would recommend staying in Madrid for at least a week, as there is so much to see and do.
If you have more time, I recommend staying for two or more weeks. This will give you enough time to explore Madrid and take day trips to nearby cities and towns like Toledo or Segovia.
What is the best coffee in Madrid for digital nomads?
There are many great coffee shops in Madrid, but my favorite is El Imaginario.
It's a cozy little spot with excellent coffee, free Wi-Fi, and plenty of outlets to keep your devices charged.
Final thoughts
Madrid is a fantastic city for digital nomads, with plenty of options for accommodations, coworking spaces, and things to do. From Flamenco dances to art museums, there is something for everyone in Madrid. If you're looking for a lively and vibrant city to work from, then Madrid can be great for you.
If you have any questions or recommendations, please feel free to comment below.
Improve your digital nomad skills
Become a Digital Nomad
To be my friend